Back to School 2020 Online Conference
6 Days August 3-8 (We had so much content we added an extra day!)
1:00 PM ET Daily
Live or Later
Recordings available almost immediately.
Cindy Rollins "Charlotte Mason for Everyone"
Karen Glass "In Vital Harmony: Charlotte Mason's Principles in Real Life"
Thomas Banks "Plutarch and His Lives"
Angelina Stanford "Just Read the Next Thing: The Power of a Word-Centered Education"
Plus a Friday Q and A with each speaker!
Bonus Saturday Session: A panel of moms discussing what a homeschool day really looks like!
And a dedicated Facebook Page for discussion!
Classical Education: The Art of Soulcraft
Join the Classical Consortium for a 1-day conference on Friday, August 7, 2020, from 10 a.m. to 8:30 p.m. (EDT)!
Registration is free and unlimited!
Classical education has been traditionally described as the formation of a human person and thus of a human soul. In this 1-day conference, the Classical Consortium will trace the tradition of classical education while paying special attention to the important role education serves in developing, nourishing, and forming the soul of a child. How do we, as classical educators, cultivate the souls of our children so that they grow in their appreciation of the True, Good, and Beautiful, and, ultimately, in their love of the Author of all that is True, Good, and Beautiful?
Who is the Classical Consortium?
The Classical Consortium is a group of friends who are committed to classical education and enjoy having conversations on seeking Truth, Goodness, and Beauty while studying the greatest spiritual and artistic treasures of Western culture.
Featuring:
Dr. Christopher Perrin
Martin Cothran
Dr. Carol Reynolds
Andrew Pudewa
Andrew Kern
Join the conversation! This 1-day conference will feature 2 panel discussions and 5 breakout seminars on the topic of classical education as soulcraft!
Can't make a scheduled session? All registered participants will receive a link via e-mail to recordings of all sessions!
Register to see the complete schedule!
---
Participating Organizations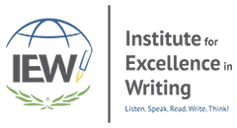 View the complete list of speakers and additional classical organizations here !